WHY?
THERE IS A LARGE LEARNING TO LIFE GAP
VUCA (Volatile, Uncertain, Complex, Ambiguous) world. Not able to adapt to a rapidly changing world. FRAGILE: More nuclear and fractured families. Rising Anxiety levels. Unable to cope with failures.
ISOLATED: Focused on individual work. Limited access to diverse thinking. Isolated online experience.
HOW?
BRIDGE THE GAP WITH LIFE SKILLS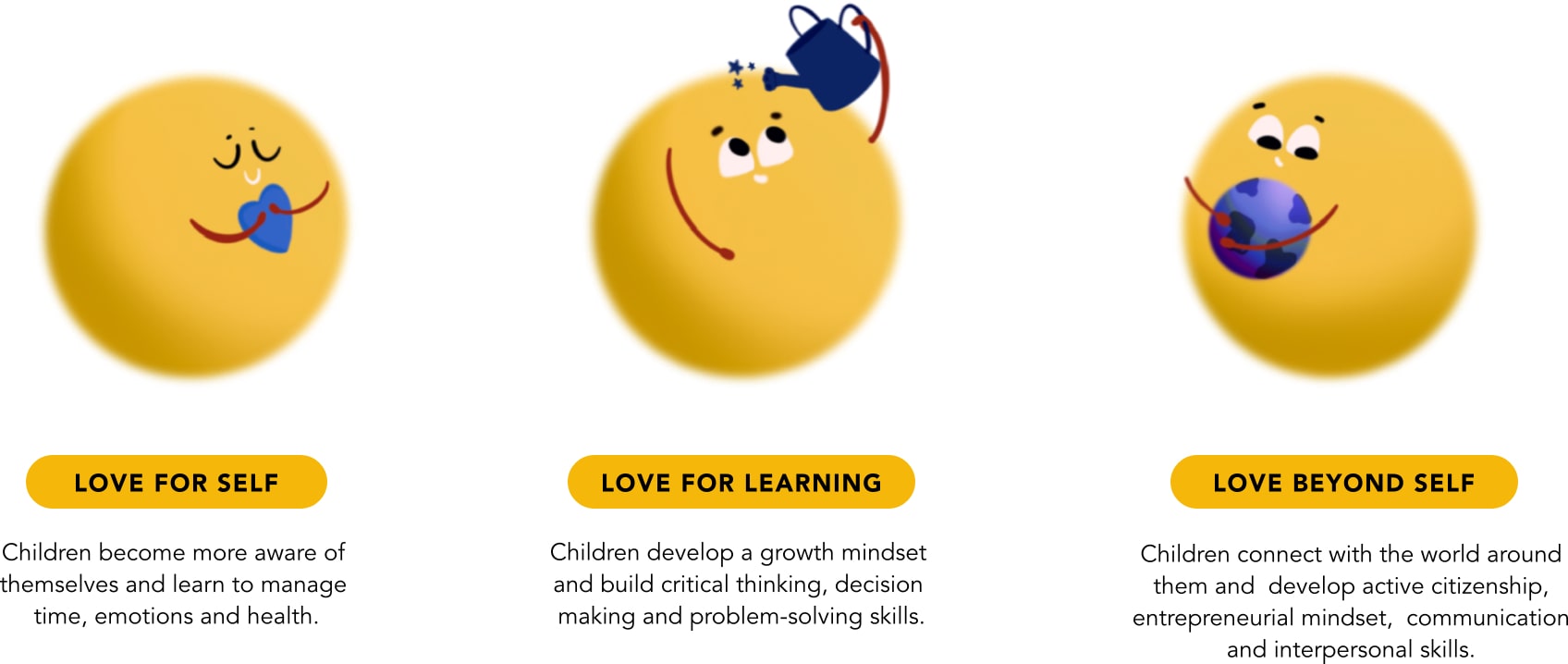 Children become more aware of themselves and learn to manage time, emotions and health.
Children develop a growth mindset and build critical thinking, decision making and problem-solving skills.
Children connect with the world around them and develop active citizenship, entrepreneurial mindset, communication and interpersonal skills.
LIFE OUTCOME
IMPACT OF LIFE SKILLS ON LIFE OUTCOMES
Academic Performance: Life skills lead to improved self-discipline, critical thinking and motivation leading to improved academic achievement.Health & Mental well being: Life skills promotes healthy life long attitude leading to reduced stress and risky behaviours like smoking, alcohol and drug usePersonal Empowerment: Life skills have strong correlations with self-esteem, confidence and growth.Employability:Increasingly employers are lookingfor employees with interpersonal skills such as collaboration, communication and negotiation.Active Citizenship:Life skills empoweryoung people to form positive socialrelationships, participate incommunities anddrive change.